Lab Scan
When it comes to 3D technology, the first question that comes up is how to capture 3D date at the first place. Now it's well known, there're "indirect" and "direct" methods to get oral 3D data, respectively indicating "scanning models or impressions with lab scanners" and "scanning the mouth directly with intraoral scanners".
SHINING 3D released its first lab scanner in 2012. The DS-EX series have been brought to the market and develped since 2017. SHINING 3D released its first intraoral scanner Aoralscan in 2019.
Video
AutoScan-DS-EX Pro(H)
AutoScan-DS-EX Pro(H), developed and manufactured by SHINING 3D, is a 3D dental scanner with powerful functions for multiple applications covering scans of impressions, plaster models, articulators, implant abutments, etc. Its high-resolution cameras, advanced algorithms, and user-friendly interface bring you with superior data quality with optimal experience.
AutoScan-DS-MIX
AutoScan-DS-MIX features fine details, high accuracy and high efficiency to fulfill users' demands of a wide range of dental applications including crown&bridge, implant, bar, etc. 
AutoScan-DS-EX Pro(H)
Embrace The 5.0 MP Era
Ultra-high Accuracy
Unparalleled Details
Outstanding Scan Speed
Flexible Workflow
Backstage Data Processing
Versatile Scan Modes
More Info >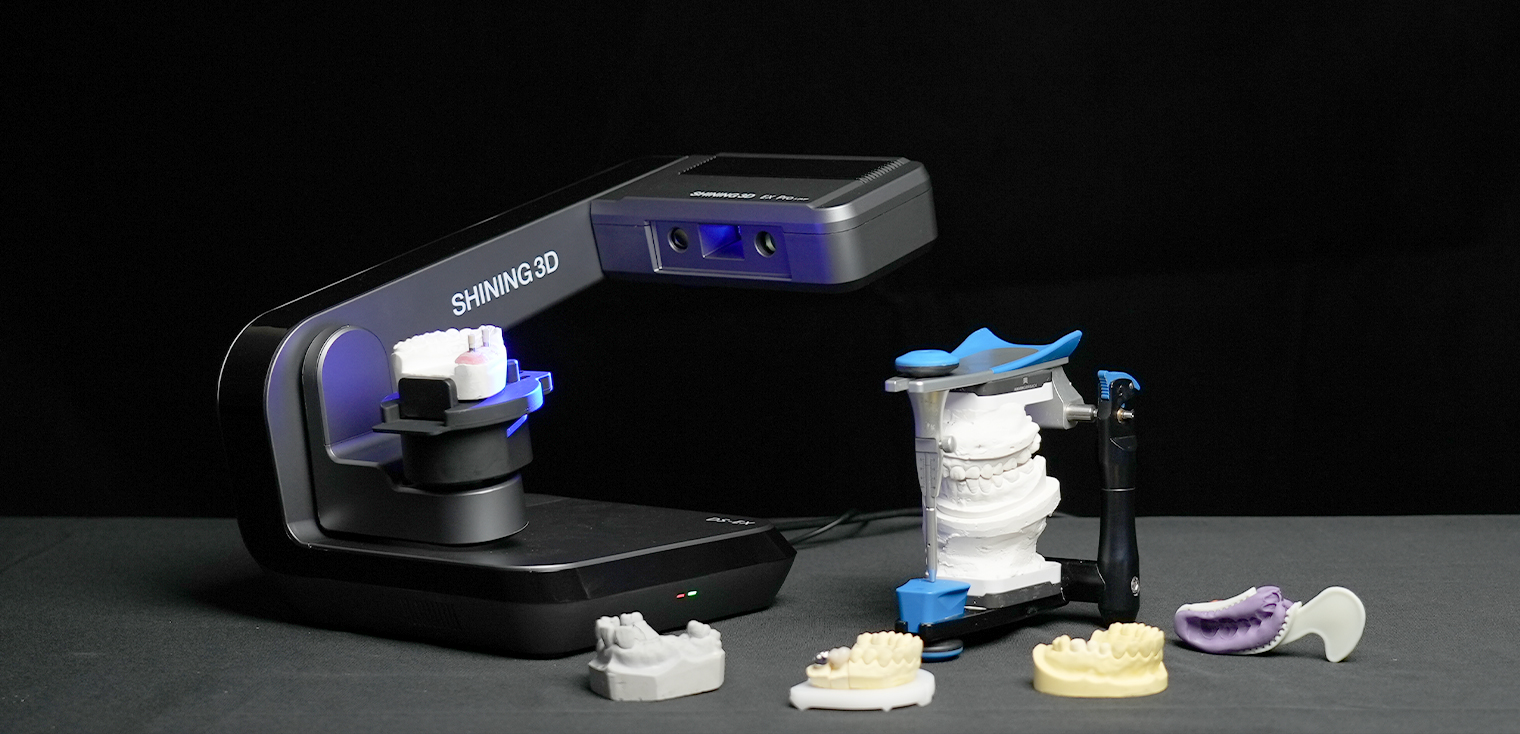 AutoScan-DS-EX
Entry Level Dental 3D Scanner
Modular Structure
Compact Size
Open Data Format
Wide Range of Applications
More Info >
AutoScan-DS-EX Pro
Outstanding Scan Speed
Upgraded Scan Speed
Optimized Non-separated Model Scan
Articulator Scan
All-in-one Scan
More Info >
AutoScan-DS-MIX
More Than Details
2×5.0 MP cameras
Accuracy ≤7μm
Intelligent scan
High-end implant
More Info >