Lab Solutions
SHINING 3D offers complete digital dental solutions for dental labs including 3D scanning with lab scanners, digital designing on CAD softwares and 3D printing with resin or metal 3D printers.
Video
AutoScan-DS-MIX
AutoScan-DS-MIX features fine details, high accuracy and high efficiency to fulfill users' demands of a wide range of dental applications including crown&bridge, implant, bar, etc. 
AccuFab-D1
AccuFab-D1 is a desktop 3D printer specially developed for use in digital dentistry.
Lab Scanner
AutoScan-DS-MIX
More Than Details
2×5.0 MP cameras
Accuracy ≤7μm
Intelligent scan
High-end implant
More Info >
AutoScan-DS-EX Pro
Outstanding Scan Speed
Upgraded Scan Speed
Optimized Non-separated Model Scan
Articulator Scan
All-in-one Scan
More Info >
AutoScan-DS-EX
Entry Level Dental 3D Scanner
Modular Structure
Compact Size
Open Data Format
Wide Range of Applications
More Info >
3D Print
AccuFab-D1s
Print your Ideas
Fast Print Speed
Ultra High Accuracy and Details
Intelligent Print
Long Lifetime and Low Cost
More Info >
Print Materials
SHINING DENT Print Materials
Print materials for dental models, ortho models, wax-ups, gingiva and surgical guides.
More Info >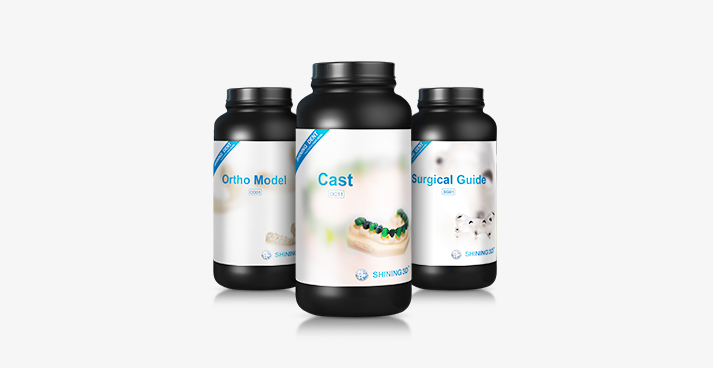 CAD Design