Lab Solutions
SHINING 3D offers complete digital dental solutions for dental labs including 3D scanning with lab scanners, digital designing on CAD softwares and 3D printing with resin 3D printers.
Video
AutoScan-DS-EX Pro(H)
AutoScan-DS-EX Pro(H), developed and manufactured by SHINING 3D, is a 3D dental scanner with powerful functions for multiple applications covering scans of impressions, plaster models, articulators, implant abutments, etc. Its high-resolution cameras, advanced algorithms, and user-friendly interface bring you with superior data quality with optimal experience.
AccuFab-L4D/L4K
The AccuFab-L4D/L4K's high fidelity of print result brings extraordinary digital dentistry workflow from intraoral scanning to rapid 3D printing.
Lab Scanner
AutoScan-DS-EX Pro(H)
Embrace The 5.0 MP Era
Ultra-high Accuracy
Unparalleled Details
Outstanding Scan Speed
Flexible Workflow
Backstage Data Processing
Versatile Scan Modes
More Info >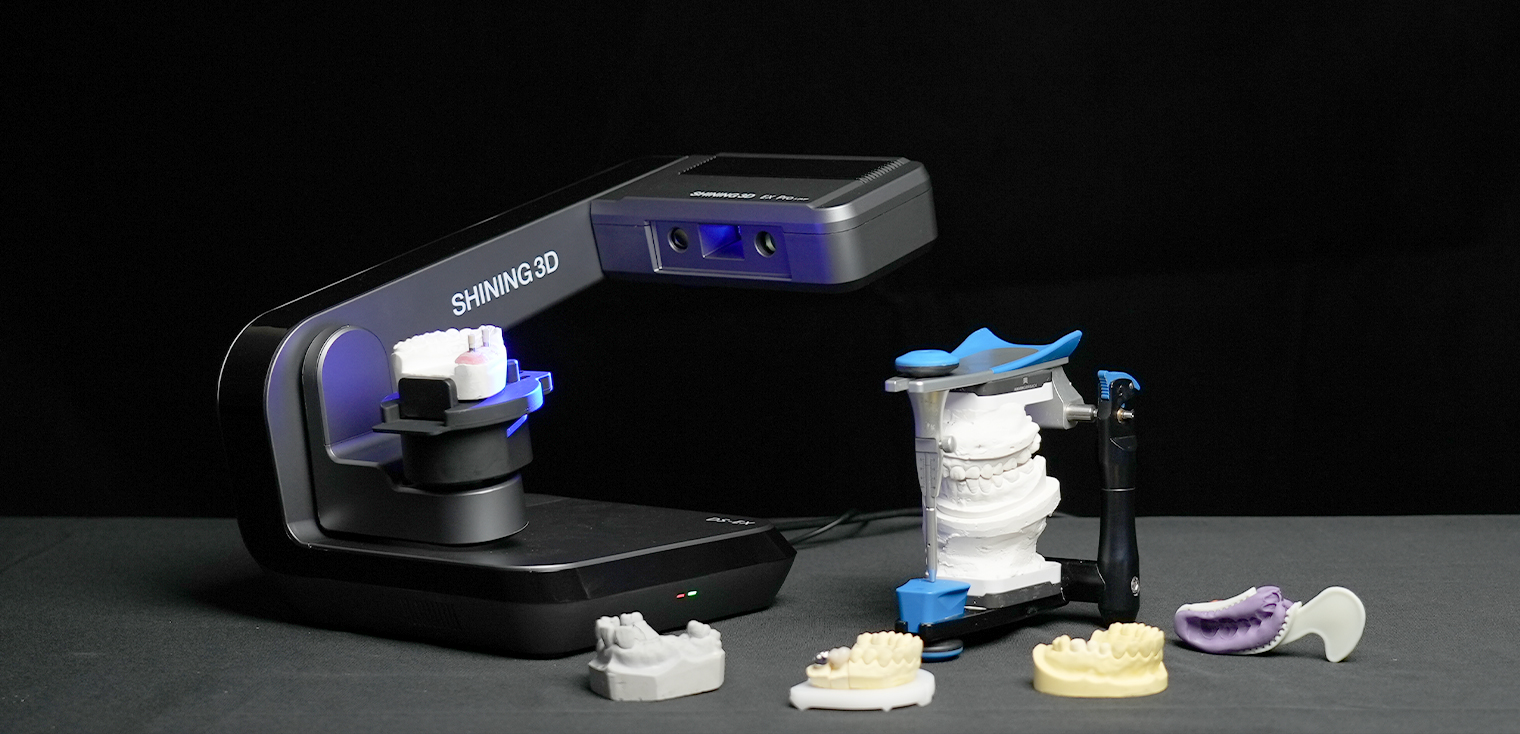 AutoScan-DS-MIX
More Than Details
2×5.0 MP cameras
Accuracy ≤7μm
Intelligent scan
High-end implant
More Info >
AutoScan-DS-EX Pro
Outstanding Scan Speed
Upgraded Scan Speed
Optimized Non-separated Model Scan
Articulator Scan
All-in-one Scan
More Info >
3D Print
AccuFab-L4D/L4K
Lit up for Dentistry
Connecting the Future
Unparalleled Accuracy
Large Print Size, 4K Resolution
Reliable Performance
Multiple Material Options
Professional Dental Software
More Info >
AccuFab-D1s
Print your Ideas
Fast Print Speed
Ultra High Accuracy and Details
Intelligent Print
Long Lifetime and Low Cost
More Info >
FabWash
Smarter Post-Processing
A Consistent, Automated Workflow
Automated Part-Release
One Size Fits All
Never Think About Wash Time Setting Again
Easy To Use, Safeguards Your Workplace
More Info >
FabCure 2
Fabulous Curing
High Power Multi-surface Light Curing
Rapid Chamber Heating
Customized Curing Parameter
Larger Curing Volume
Smart Material Library
Easy Operation with OLED Screen
More Info >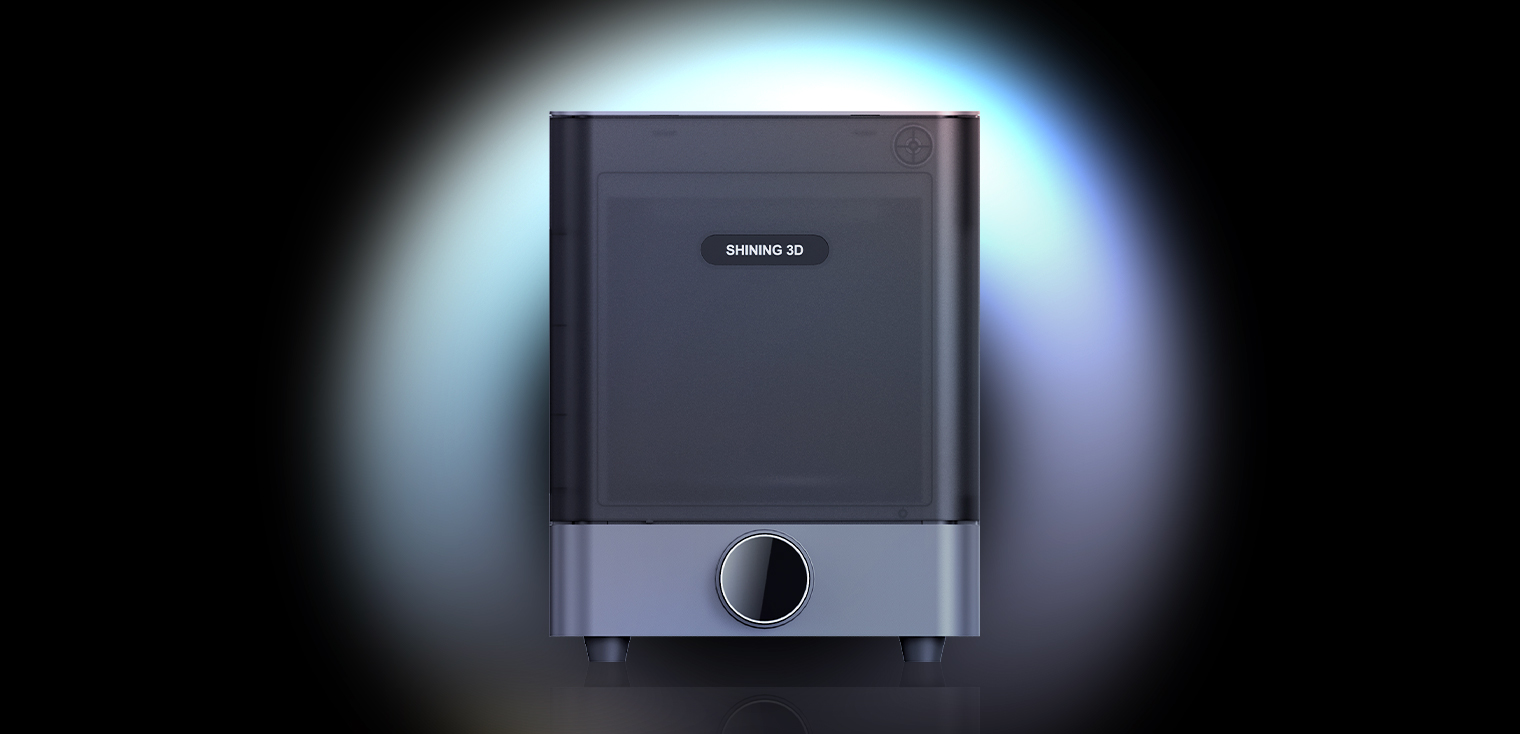 Print Materials
SHINING DENT Print Materials
Print materials for dental models, ortho models, wax-ups, gingiva and surgical guides.
More Info >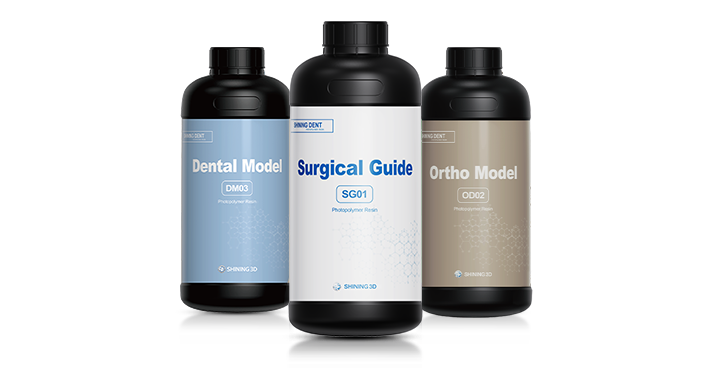 CAD Design