· Go Wireless
· Fast and Stable
· Long-lasting Battery Life
· Next-level Software Functions
Dual-size Tips:
Adult and Pediatric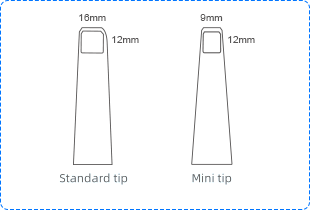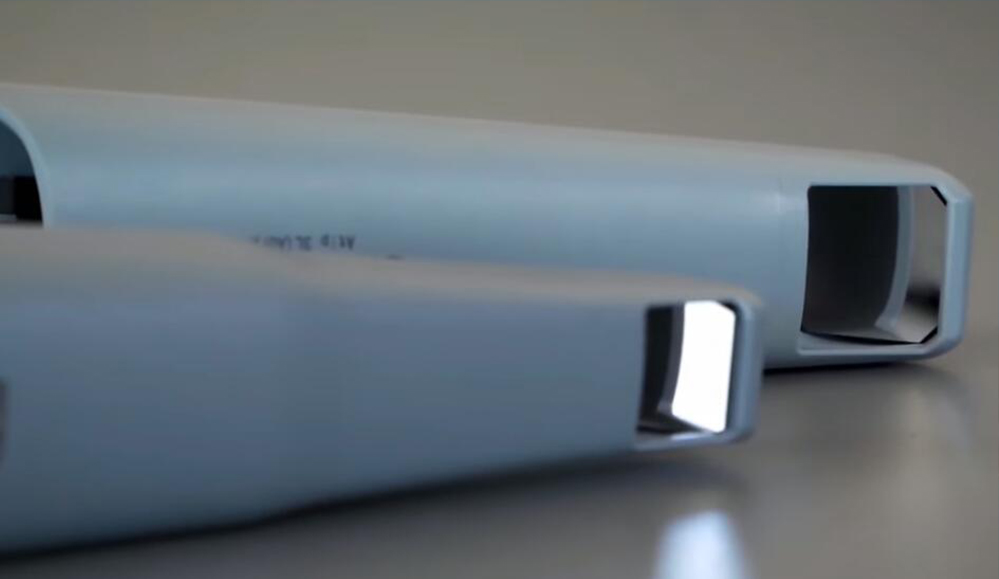 Aoralscan 3 Wireless Intraoral Scanner
Unboxing Video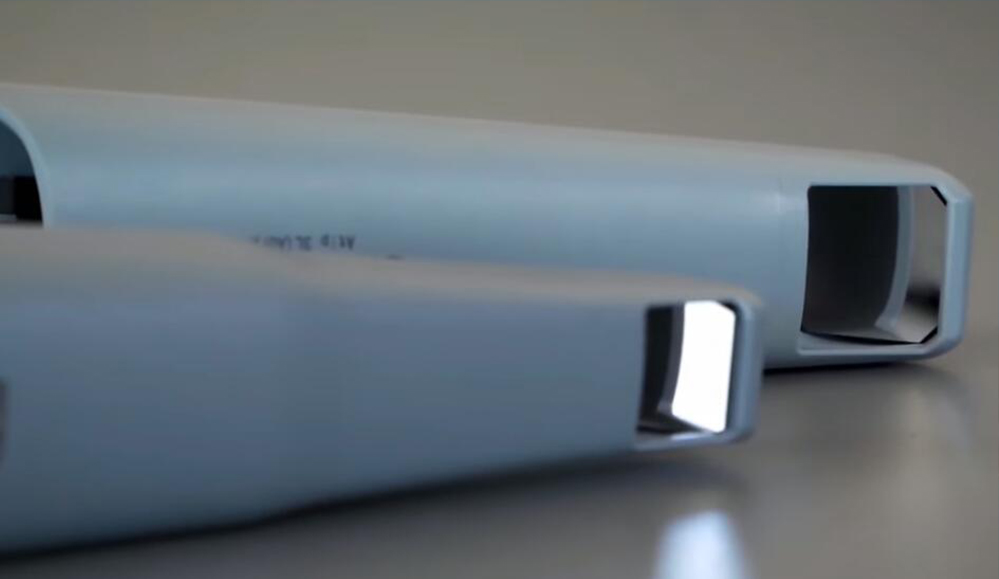 Aoralscan 3 Wireless Intraoral Scanner
Practical Demonstration
Wireless, Effortless, Limitless
Long-lasting Battery Life
10 days under sleep mode.
One case scanning time: 2min*
(Maxillary + mandibular + occlusion)
Performance may vary according to diferent situation.
1 charge can be utilized for up to 60 cases.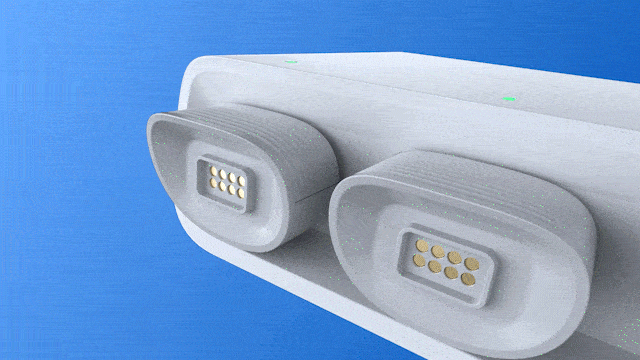 Equipped with 3 batteries and a charging hub for non-stop scanning.
· When finished scanning, you can put the Aoralscan 3 Wireless back onto the cradle to charge.
· Wired scan option is included as well.
· The scanner can adapt to multiple cradles. Pick up the device and switch between multiple chairs.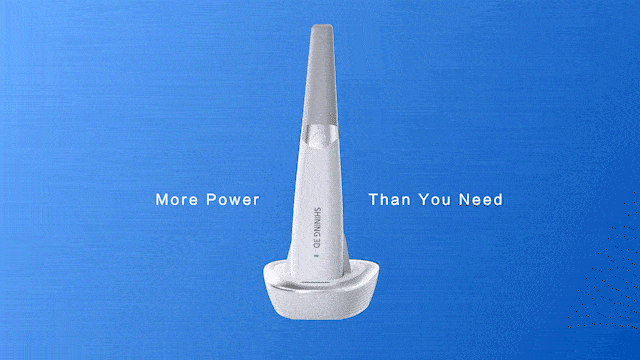 Motion Sensing
Less Contact, Much Safer
Dentists can scan with minimal contact with the computer, ensuring a safe and efficient scan experience.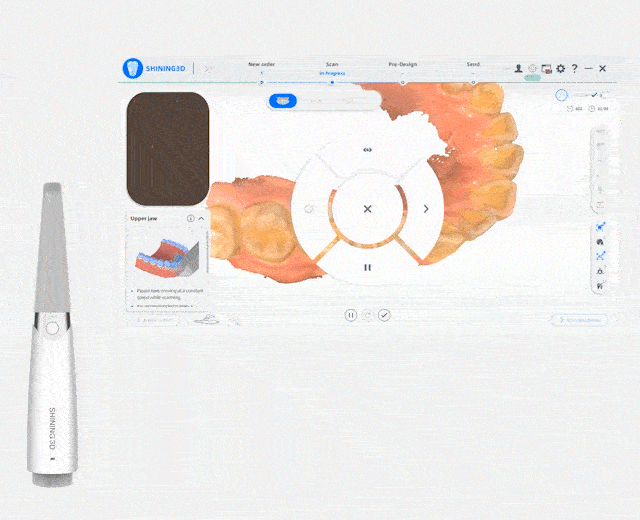 AI Scan
Speed Up The Scan
Automatically identifies and filters out unnecessary soft tissue data during scanning resulting in a quicker and cleaner scan process.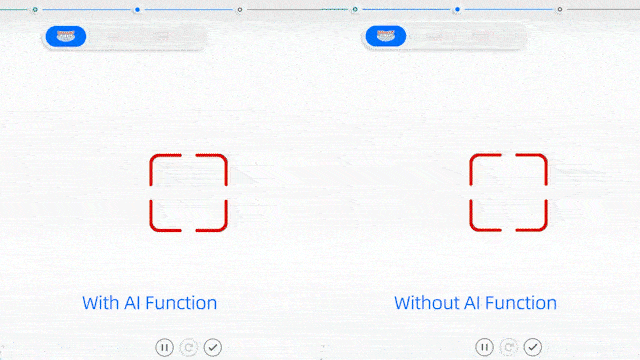 Refined Scan
Refines the restoration area to help obtain clear margin data and more detailed surface data.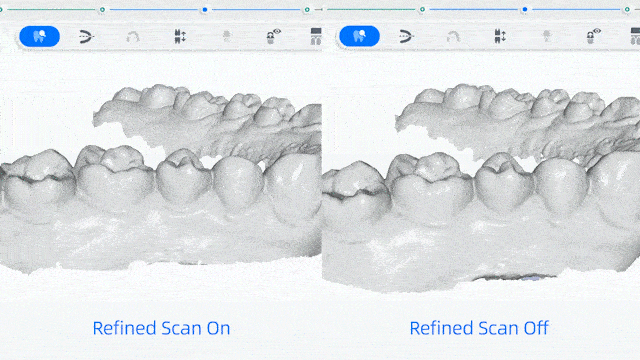 Metal Scan
Enhanced scanning algorithm for a better metal tooth scanning experience and data rendering.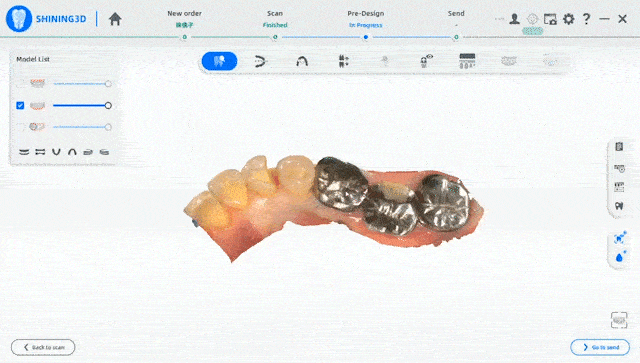 Clinical Toolkit
The clinical toolkit assists dentists to evaluate and pre-design the scanned data in their own clinic.
It facilitates effective communication with dental labs to deliver quality dental work with high efficiency.
Undercut Check

During the scanning process, the undercut value can be displayed for easy judgment by the dentist..
Since I incorporated the Aoralscan into my workflow, the flow has been even more easier and the scanner is simply amazing.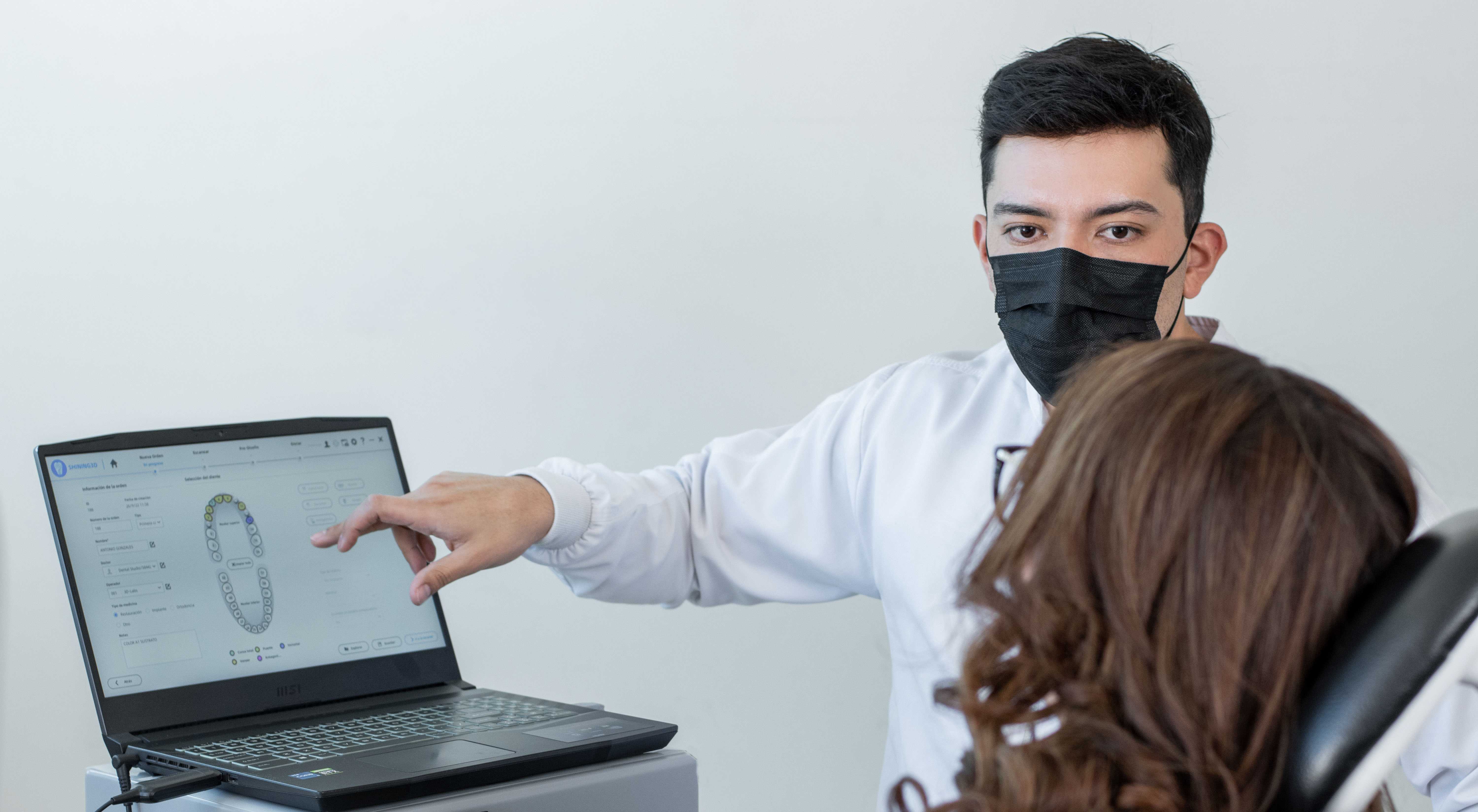 ConsulOS
Predict the effects of orthodontic treatment with ortho-simulation
The whole treatment process can be simulated and patient will be able to see the post-treatment effect in advance, extremelly effective for consultation process.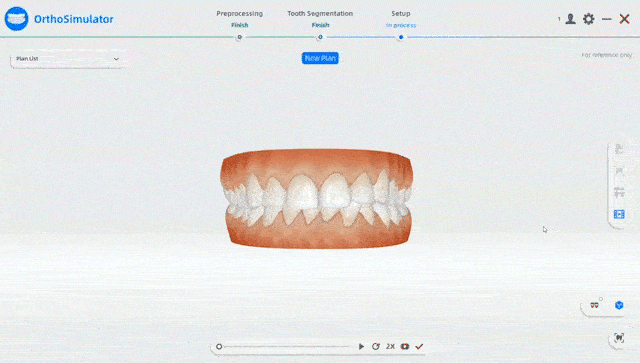 ConsulReport
Oral Health Report
A ConsulReport (Oral health report) is a record created by a dentist after an oral examination. This automatic report includes information on the type of disease, a description, and a treatment plan.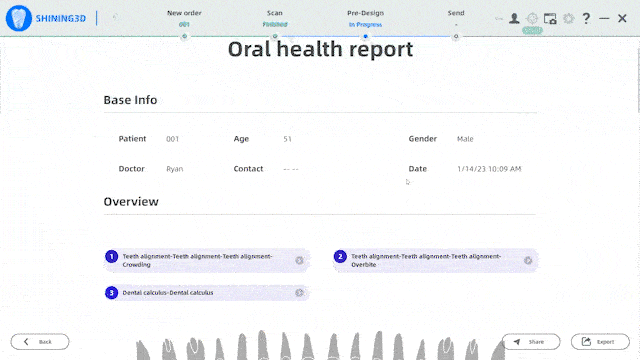 CreTemp
Temporary crowns can be designed and printed efficiently in the office, reducing patient waiting times and providing high-quality care with minimal effort.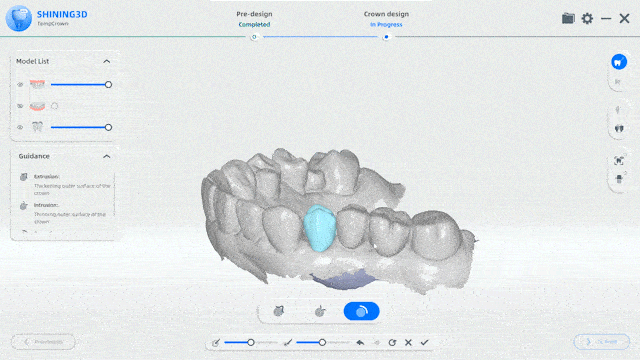 CreSplint
Whether you need a nightguard or a retainer, CreSplint software provides you with an accurate, custom-fit design via an intuitive and user-friendly interface that requires minimal training.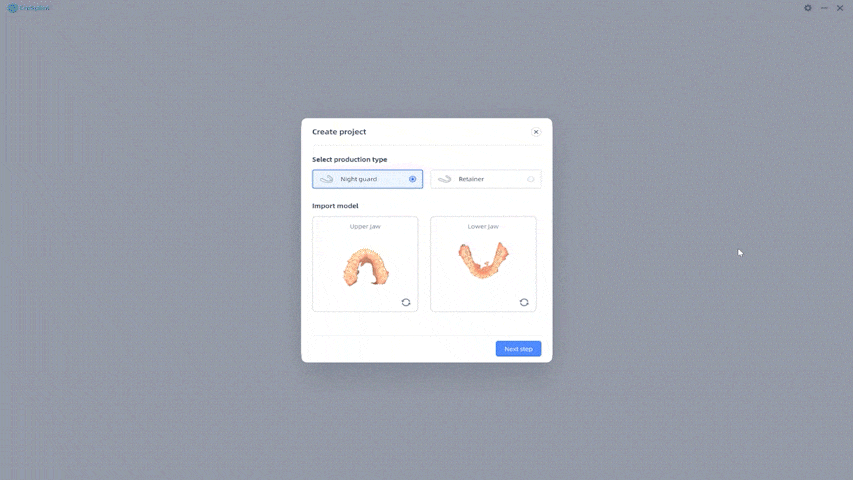 CreIBT
CreIBT makes the creation of indirect bonding trays easy. With CreIBT, orthodontists can accurately attach brackets to teeth, all while benefiting from the convenience of direct 3D printing.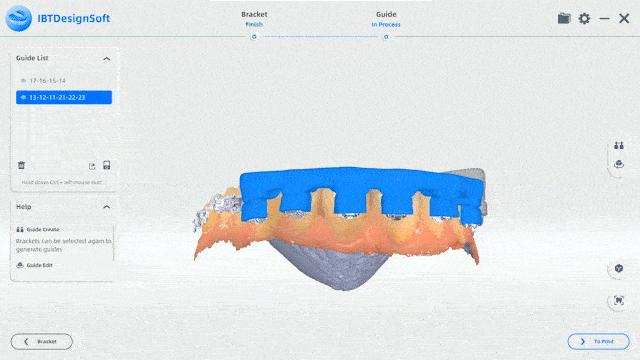 MetronTrack
With MetronTrack, dental professionals can now easily and efficiently track patients' progress over time and adjust treatment plans as needed.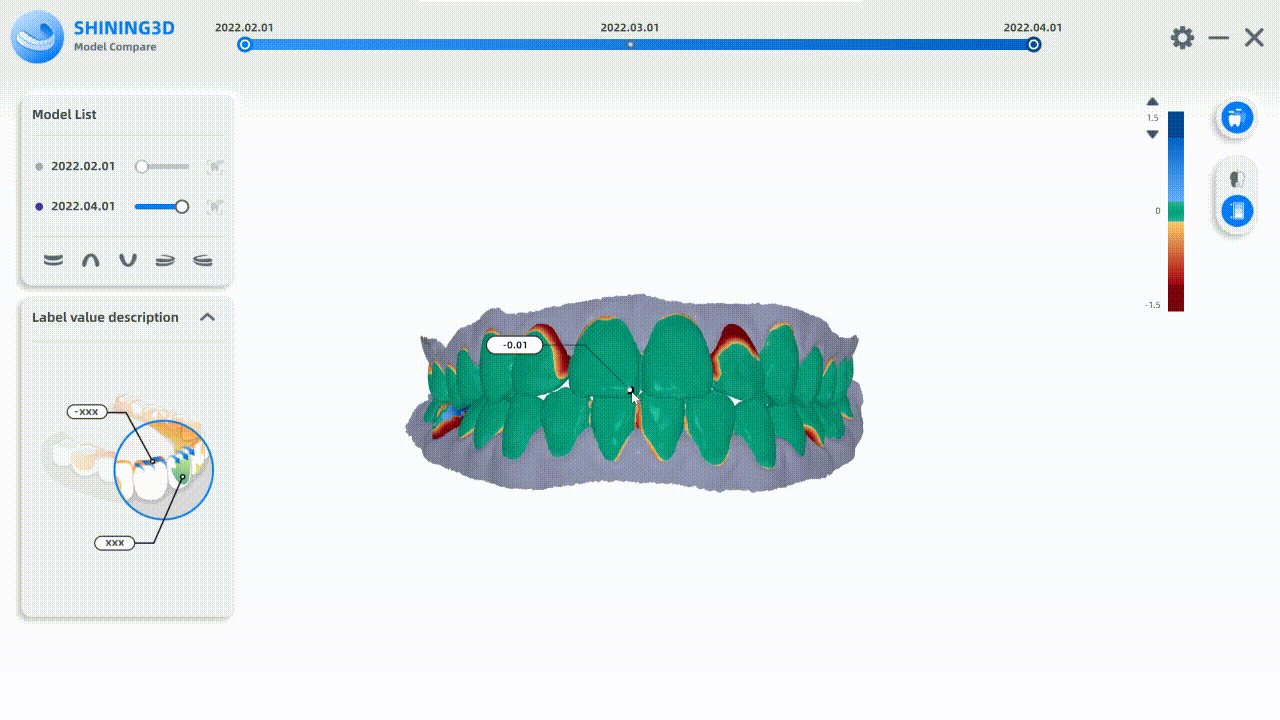 AccuDesign
AccuDesign Model Creator is one of
the most intuitive model creator on
the market, with a 10-minute
learning curve, anyone can easily
design a perfect dental or
orthodontic model.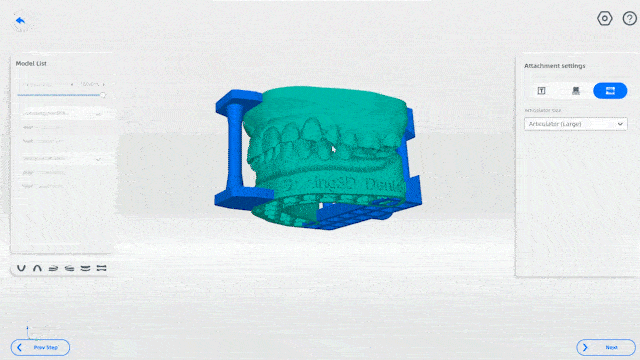 SHINING 3D DENTAL CLOUD
Optimal Dentist-Technician Collaboration
Standard and unlimited – seamless collaboration between dentists and technicians. SHINING 3D dental cloud allows for data transfer and communication between dental clinics and labs.
Application
The Aoralscan 3 intraoral scanner can be applied for clinical indications range spans general restorations, implants and orthodontics. Whether through same-day chairside restorations or clinic-dental lab integrated treatments, it always provides a state-of-the-art user experience.
Veneer

Pediatric Dental Care

Orthodontics

Inlay-onlay

All-on-6 Implant

6-Unit Bridge
Technical Specifications
Aoralscan 3 Wireless
Scan Field
Standard scanner tip: 16mm * 12mm
Mini scanner tip: 12mm * 9mm
Scan Depth
-2mm to 20 mm from exit surface of tip
Scan Tip Sterilization
Autoclave 100 times 121°C 102.9kPa 30 mins 134°C 205.8kPa 4 mins
Scan Tip Heating
40s instant heating(Anti-fogging)
Scan Principle
Non-contact scanning with the structured light
Wireless Technology
Wi-Fi 6(802.11a/n/ac/ax)
Effective Wireless Range
Same room, up to 5m
Battery Life
2 hours of continuous scanning. 10 days under sleep mode
Dimension (L * W * H)
270±3(L)x50±3(W)x40±3(H)mm(includes battery, tip)
Total Weight
330±20g(includes battery, tip)
Output
STL, OBJ, PLY
Connector
USB 3.0
Power Input
12V DC/3A

Recommended PC Configuration

Cpu
Intel® Core™ i7-11700H
Intel® Core™ i7-10700F
Minimum:Intel® Core™ i7-8700F
Recommend:Intel® Core™ i7-11800H
Memory
Minimum:16GB
Recommend:32GB
Hard Disk Drive
Minimum:256GB SSD
Recommend:2TB SSD
Graphic Card (GPU)
NVIDIA RTX 2060/2070/3060/3070/3080
Operating System
Windows 10/11 Professional (64-bit)
Display Resolution
1920 * 1080, 60Hz or higher
I/O Ports
More than 2 type-A USB 3.0 (or higher) ports